781-647-1784
Operating Hours:
Monday through Friday
8:00 a.m. - 5:00 p.m.
Saturday
8:00 a.m. - 3:00 p.m.
---
Sarris Truck Equipment
Waltham, Massachusetts
Contact Sarris Truck Equipment


F

or all your snow removal equipment and accessories
Sarris Truck Equipment
238 Calvary Street
Waltham, MA 02453
Phone: 781-647-1784
FAX: 781-647-1785

E-mail: Info@SarrisTruckEquip.com

Contact us for all your snow and ice control equipment needs.
Sarris Truck Equipment of Waltham, MA, installs, services, and repairs all brands of snow removal equipment.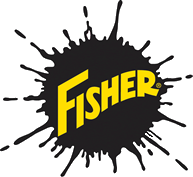 ---
Proudly serving the towns of Waltham, Watertown, Belmont, Cambridge, Needham, Allston, Newton, and other cities and towns of the greater Boston, Middlesex County region of Massachusetts.
Copyright © 2015
Sarris Truck Equipment
238 Calvary Street, Waltham, Massachusetts 02453