781-647-1784
Operating Hours:
Monday through Friday
8:00 a.m. - 5:00 p.m.
Saturday
8:00 a.m. - 3:00 p.m.
Put our experience
to work for you
and see the difference Sarris Truck Equipment
can make for your company!
---
Sarris Truck Equipment
Waltham, Massachusetts
Sarris Truck Equipment - Testimonials
Sarris Truck Equipment has performed truck repair and service work for many fine companies over the years. Here are some words of praise from some of these companies.
In the several years that Sarris Trucking has worked for J. Derenzo Company, they have never let us down…..reliable, trust worthy, hard working and dedicated to no end!!! Owner, George Sarris, has on many occasions worked miracles for our trucking needs, when no one else could!

J. Derenzo Company
Brockton, Massachusetts
---

Mahoney Oil has been using all of Sarris Truck Equipment's services for many years. They have performed routine maintenance and repair service to our small and large vehicles, installed two Fisher Plows to our company vehicles, and most recently painted one of our Peterbilt fuel trucks' frame and wheels. Every service that Sarris has performed for us was top notch. George and his team always ensure that whatever job they perform is done in a professional manner with the utmost attention to detail. Mahoney Oil would not hesitate to recommend Sarris Truck Equipment to anyone looking to get a job done right the first time and we will continue to use Sarris well into the future.

Michael Mahoney
Mahoney Oil
Belmont, Massachusetts
---




As a landscape contractor, having one local garage that will service our trucks, trailers, and snow plows is huge. I have had Sarris Truck Equipment perform work on all types of equipment and always been pleased. He has been fast, meticulous and there are no surprise bills. The team at Sarris recognizes the importance of fast turn-around on equipment repairs. With ample storage space, huge parts inventory and welders at the shop full time, they can fix any equipment problem quickly. I've never heard the "Bring it back next week. I'll order the parts in the meantime." (so typical in this business) from Sarris. This sets them apart from other repair shops and makes their services a good value for any business that needs vehicle repair.

Mark Lally
Millstone Landscape
Belmont, Massachusetts
---
Sarris Truck Equipment parts and service are second to none. I can count on more than a few occasions that their knowledge in addition to their highly stocked parts inventory has saved my plow equipment from prolonged down time during a snow storm.

I would highly recommend Sarris Truck Equipment for any of your snow plow or truck equipment needs in an emergency or non-emergency situation.

Michael French
F.E. French
Waltham, Massachusetts
---
Contact us for all your snow and ice control equipment needs.
We sell, install, service, and repair all brands of snow removal equipment.
781-647-1784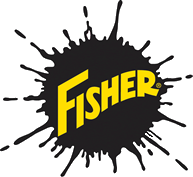 ---
Proudly serving the towns of Waltham, Watertown, Belmont, Cambridge, Needham, Allston, Newton, and other cities and towns of the greater Boston, Middlesex County region of Massachusetts.
Copyright © 2015
Sarris Truck Equipment
238 Calvary Street, Waltham, Massachusetts 02453